Unless you enjoy cold showers, having a efficient water heater is a necessity for your comfort and well being. We can thank water heaters for allowing us to take warm showers, wash our dishes, clothes and hands.
Water heaters are one of our most used appliances and that is why ensuring they are working properly and efficiently is so important. If you are ever experiencing hot water problems, our super plumbers are be ready to help.
How AZ Super Plumber Can Help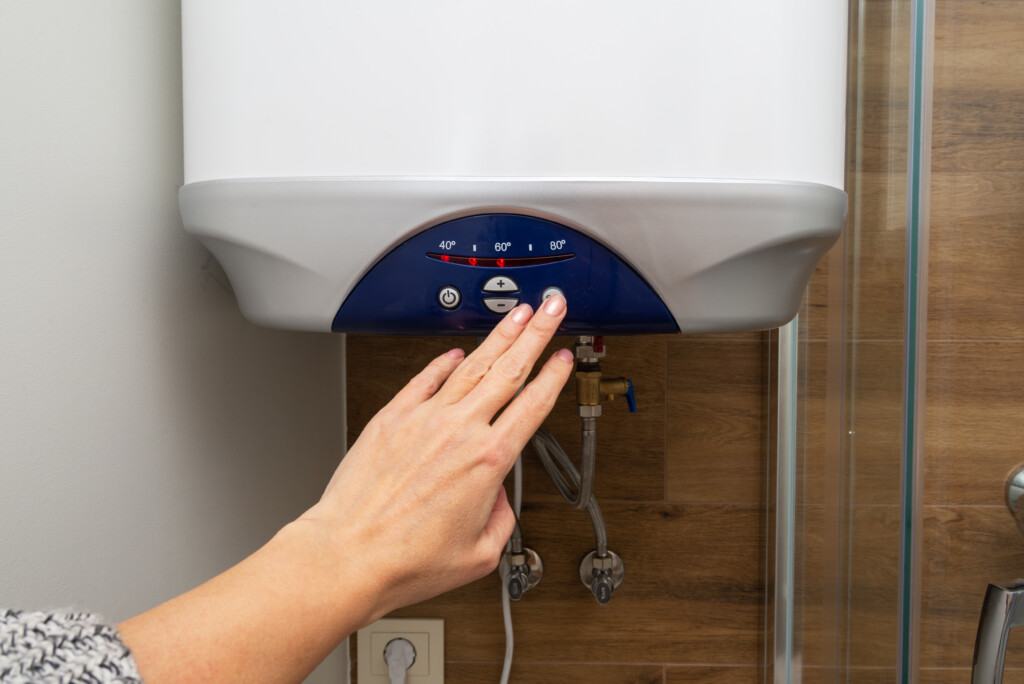 At AZ Super Plumber, we offer a wide range of water heater services, including repairs, maintenance, and installations. Whether you you need to fix a leak, replace a faulty part. or upgrade to a new system, we have the skills and experience to handle any water heater issue. We are certified installers of most major brands, such as A.O Smith, Navien and more.
We promise to provide fast, friendly, and professional service. We use high quality parts and equipment to ensure you have water heater that will last. 
Our Water Heater Services
We can service any type of water heater including gas, electric, tanked, tankless, hybrid, and solar. If you need any of our services or have any questions about your water heater, please contact us today for an estimate. We are available 24/7 for emergency repairs. Let us take care of your water heater so you can get back to having hot water.
Water heaters can develop various problems over time that can affect their performance, efficiency, and safety. Some of the potential problems a water heater can face include leaks, inconsistent water temperature, low water pressure, and sediment build up. 
At AZ Super  Plumber, we can fix any issue with your water heater. Our expert plumbers can diagnose the problems you are having with your water heater, and present you with repair options.
We can help you prevent future water heater emergencies by keeping your water heater well maintained. By maintaining your water heater regularly you can extend it's lifespan, save money and ensure your safety. We can perform regular checkups on your water heater to ensure its optimal performance and efficiency. We can flush your tank to remove any sediment or scale buildup that can affect your water quality and cause corrosion. We can also adjust temperature and pressure settings of your water heater to suit your preferences and safety standards.
Water Heater Installation
Our plumbing technicians can install all kinds of water heaters. It may seem difficult to choose the right water heater for your home, but we can provide you with excellent options based on the water demands of your home and your budget. We can also advise you on the best location and orientation for your water heater to maximize its efficient and lifespan.
Service Partnership Agreements
You maintain your vehicle, why not your home?
Our Service Partnership Agreements can save you money and hassle in the long run. With our Service Plans you can get discounts on labor, regular inspections and maintenance, an annual water heater flush, peace of mind and more.
We have multiple tiers of Service Plans to suit your needs and budget: basic, plus, and premium. Each plan gets you access to additional benefits and services.
To sign up for one of our Service Partnership Plans, or to learn more about them, please contact us today. We would love to hear from you and help you with your plumbing needs.
We know how frustrating it can be to deal with a plumbing issue. That's why we are here to help you. Our friendly and professional plumbers can take care of any plumbing task, big or small. Whether you need to repair a leaky pipe, install a new water heater, or unclog a sewer line, we have you covered.
Our company is more than just a business. It's a family tradition that has been serving our area for generations.
We stand behind our plumbing work with a guarantee of quality and satisfaction. If you have any issues or concerns, we will address them professionally.
24-Hour Emergency Services
Plumbing emergencies don't wait for business hours. We'll assist you with any urgent plumbing issue you face