Septic Pumping and Certification
At AZ Super Plumber, we understand the vital role that a well-maintained septic system plays in keeping your property's sanitation and environmental health in check. Our dedicated team of professionals is here to offer top-notch septic pumping and certification services that ensure your system functions flawlessly while meeting all regulatory requirements.
General plumbing services are essential for any home or business that relies on water for your health and well-being. Plumbing services include installing, repairing, and maintaining your pipes and fixtures. Whether you need a new faucet or help finding a leak, you can count on AZ Super Plumber to handle any plumbing challenge.
Plumbing services are not only important for convenience and comfort, but also for safety and efficiency. A well-functioning plumbing system can prevent water damage, mold growth, and high utility bills. That is why it's important to have a plumber you can depend on.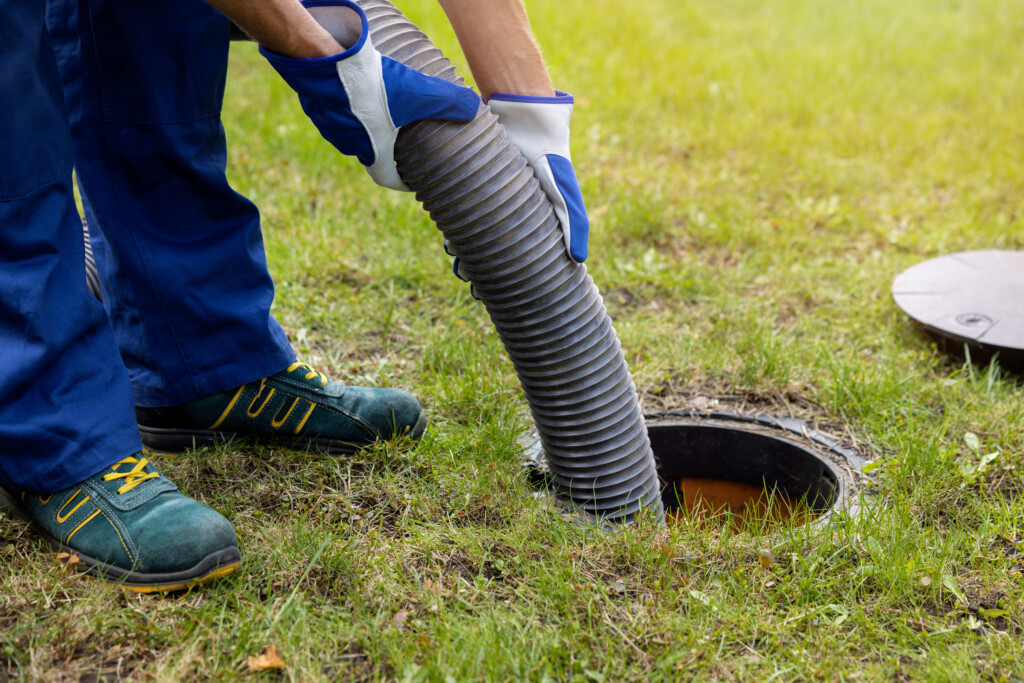 Septic Pumping – Regular septic pumping is crucial to prevent the accumulation of solids and sludge in your septic tank, which can lead to clogs, backups, and system failure. Our skilled technicians utilize advanced equipment to efficiently pump out the waste, ensuring your septic tank operates at peak efficiently.
Inspection & Maintenance – Our experts conduct thorough inspections of your septic system, identifying potential issues before they escalate. Through our routine maintenance, we provide cleaning and maintenance services to ensure your system is in optimal working condition.
Certification – Whether you're selling your property or need to comply with local regulations, our certification services ensure your septic system meets all necessary requirements. We conduct comprehensive assessments, make any required repairs or upgrades, and provide the certification documentation you need.
Septic Pumping & Certification Prices
Pumping
Each pumping service includes a free sewer video inspection
Each Additional 100 Gallons
Excavation
Home Sale Certification (NAWT)
NAWT Certification w/ Sewer Video Inspection
(Includes flash drive with video and photos of inspection)
Sam Day (Priority) NAWT Inspection Service
(Available only if scheduled before 12pm)
Sewer Line & Tank Video / Location
Sonde Remote Transmission Locator
(If transmitter cannot be recovered - labor charges to be charged for recovery)
Sewer Video Inspection / Location
(Additional fee if not accessible through a cleanout)
Solid to Liquid Treatment
(Excessive Solid Build Up)
When it comes to septic pumping and certification, AZ Super Plumber is your trusted partner. Our commitment to quality, expertise, customer satisfaction sets us apart. Contact us today to schedule an appointment or to learn more about our comprehensive septic services.
Service Partnership Agreements
You maintain your vehicle, why not your home?
Our Service Partnership Agreements can save you money and hassle in the long run. With our Service Plans you can get discounts on labor, regular inspections and maintenance, an annual water heater flush, peace of mind and more.
We have multiple tiers of Service Plans to suit your needs and budget: basic, plus, and premium. Each plan gets you access to additional benefits and services.
To sign up for one of our Service Partnership Plans, or to learn more about them, please contact us today. We would love to hear from you and help you with your plumbing needs.
We know how frustrating it can be to deal with a plumbing issue. That's why we are here to help you. Our friendly and professional plumbers can take care of any plumbing task, big or small. Whether you need to repair a leaky pipe, install a new water heater, or unclog a sewer line, we have you covered.
Our company is more than just a business. It's a family tradition that has been serving our area for generations.
We stand behind our plumbing work with a guarantee of quality and satisfaction. If you have any issues or concerns, we will address them professionally.
24-Hour Emergency Services
Plumbing emergencies don't wait for business hours. We'll assist you with any urgent plumbing issue you face