Maintaining a functioning septic system is fundamental to all households. All the water you use in your home is going to end up passing through your septic system. Many older septic systems were not built to handle what we demand of them nowadays. Which makes it only more important to ensure your septic system is up to the task. No one wants to experience a backed up septic system, risking water damage, health risks and expensive repairs. You can rely on AZ Super Plumber to keep your septic system running smoothly.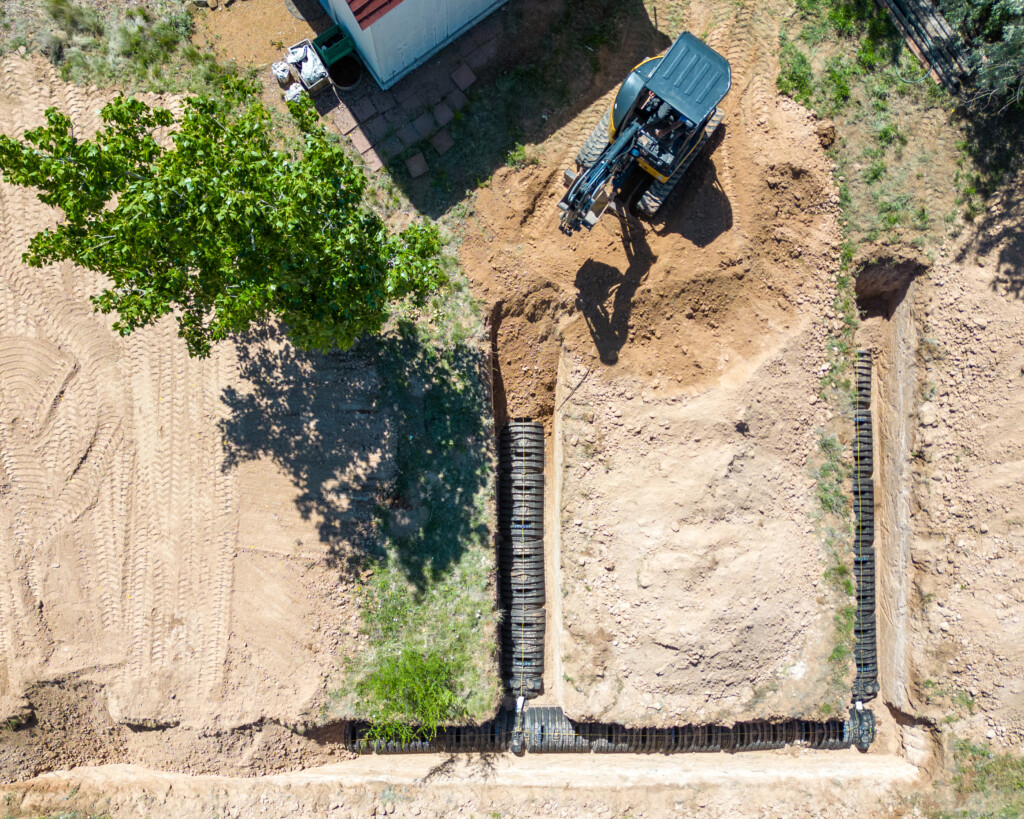 At AZ Super Plumber, we are experts in septic system installation and repair. We have been serving the Yavapai County area since 1988, providing quality workmanship and customer satisfaction. Whether you are experiencing anything from bad odor in your home or yard to a full wastewater backup, our plumbing technicians can inspect your septic system for leaks, clogs, and other issues. Once we have determines what is causing your plumbing issue our experienced plumbers will be able to walk you through the steps to get it fixed.
A septic tank is a large underground container that holds the solid waste from your home's wastewater. The septic tank needs to be installed properly to prevent leaks, corrosion, or damage. It also needs to be sized correctly according to the water demands of your home.
We can install new septic tanks or replace old ones that are damaged or outdated. We use high-quality materials to ensure you have a reliable and efficient septic system. We will also help you choose the best type of septic tank for your home and its optimal location for your property and soil conditions.
Septic tanks can develop problems over time, such as leaks, cracks, corrosion, or clogs. These problems can affect the performance of your septic system and cause backups, overflows, or odors. They can also pose health and environmental risks if left untreated. 
Our super plumbers can fix any issues with your septic tank. We have the tools and expertise to diagnose and repair your septic tank quickly and effectively.
A leach field is a series of perforated pipes that allow the liquid waste from your septic tank to seep into the ground and be naturally filtered by the soil. The leach field needs to be designed and installed properly to ensure optimal performance and longevity of your septic system. It also needs to be compatible with your soil type and environmental conditions.
We can design and install a new leach field for your septic system or expand an existing one. We use proper grading and drainage techniques to make sure your septic system functions efficiently. We will also help you determine the best location and size of of leach field for your property.
Over time soil compaction, root intrusion, or pipe damage can start to affect your leach field. These problems can cause your leach field struggle to absorb and filter wastewater, resullting in ponding, flooding, or contamination. 
No matter the problem with your leach field, our technicians will be able to get it repaired. 
Service Partnership Agreements
You maintain your vehicle, why not your home?
Our Service Partnership Agreements can save you money and hassle in the long run. With our Service Plans you can get discounts on labor, regular inspections and maintenance, an annual water heater flush, peace of mind and more.
We have multiple tiers of Service Plans to suit your needs and budget: basic, plus, and premium. Each plan gets you access to additional benefits and services.
To sign up for one of our Service Partnership Plans, or to learn more about them, please contact us today. We would love to hear from you and help you with your plumbing needs.
We know how frustrating it can be to deal with a plumbing issue. That's why we are here to help you. Our friendly and professional plumbers can take care of any plumbing task, big or small. Whether you need to repair a leaky pipe, install a new water heater, or unclog a sewer line, we have you covered.
Our company is more than just a business. It's a family tradition that has been serving our area for generations.
We stand behind our plumbing work with a guarantee of quality and satisfaction. If you have any issues or concerns, we will address them professionally.
24-Hour Emergency Services
Plumbing emergencies don't wait for business hours. We'll assist you with any urgent plumbing issue you face